My first attempt at a video to GIF conversion. Source material is a "banned" episode of Pokémon, S01E18 – "Beauty and the Beach".
See the awkwardness that was too racy for American audiences. 😉 There's worse later on in the episode, but I'll leave that to you to find.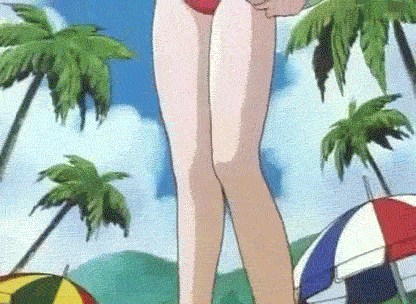 Text outline : http://www.ehow.com/how_18386_add-outline-text.html
Also, for some reason, Photoshop had to be launched in 32-bit, and the source movie had to be saved in a .mov container.