This is an open query to all girls out there.
Can someone explain to me what the deal is with hair straighteners and makeup? I mean, honestly. My sister just got a hair straightener and it is completely beyond me WHY she could possibly need one. Her hair is already straight! And even for those girls whose hair isn't straight… Is it not possible that you're beautiful with curly or wavy hair? Personally, when I know a girl has wavy hair, I find the natural wavy look a LOT more attractive. That's not to say that straightened hair isn't pretty, I just don't see the point since you're pretty in the first place…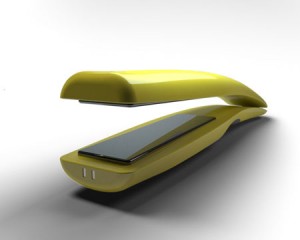 And makeup… seriously. A lot of it, I find completely unnecessary. I will agree that some makeup, when used properly, does complement a girl's natural beauty. But, again, I don't really see the point, because I think that when makeup is actually noticeable, it's less beautiful than au naturel. Girls, you're human too, you're allowed to have not-so-perfect skin, or thin lips, or whatever. You're beautiful already, so why bother colouring your eyelids or lips?
That's my rant today. Man it feels good to get this off my chest.
2 Responses to "Hair straighteners and makeup"